Comm Link team wishes all of its clients and partners a happy and prosperous New Year!
Contact us!

03 23 2009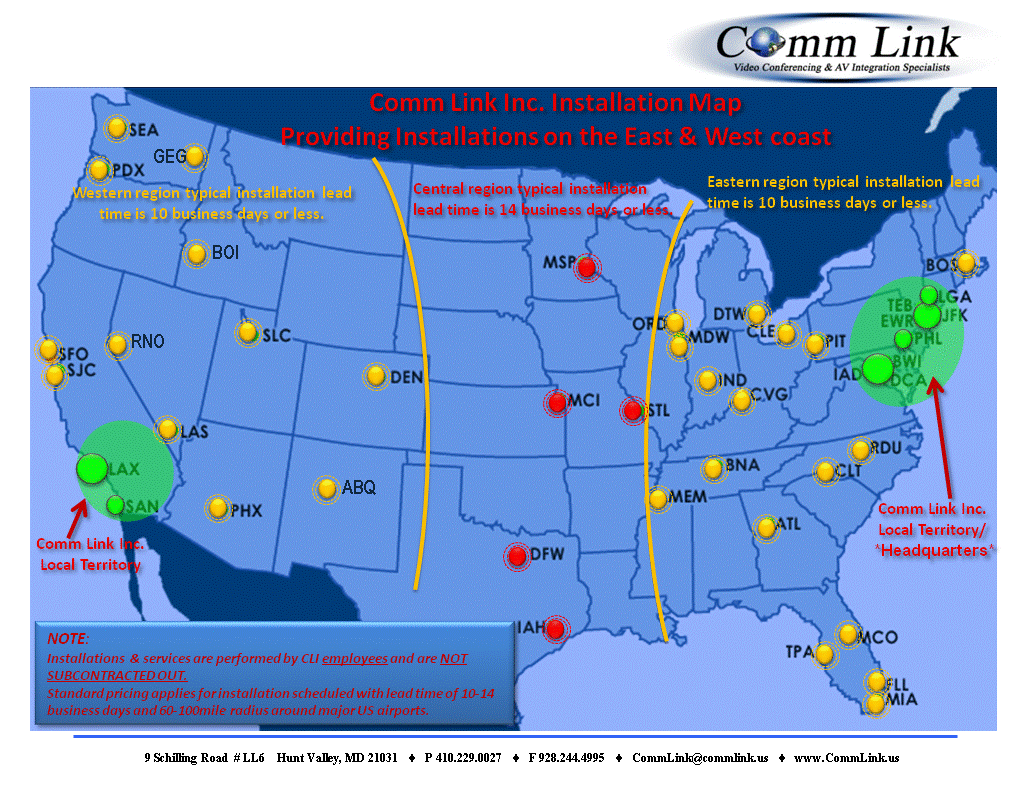 Comm Link is pleased to announce to its partners that we are now able to serve you and your customers on the WEST coast as well as the EAST coast.
Due to popular demand, Comm Link has opened up another office in the Los Angeles area in an effort to deliver local presence on the West Coast and to eventually accommodate our partners Nationwide. Please reference our new and improved Installation Territory Map reflecting this change, created as a visual representation of our expansion.
We thank our partners for the opportunity to continue to serve you and your customers on both coasts, and look forward to provide Installation & Integration services with the same consistency and reliability as we have over the past four years!